Simon Stephens is contracted by Addictions North East to provide counselling and psychotherapy services to our clients.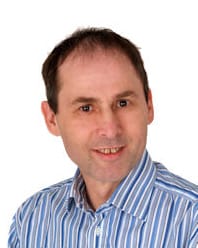 Simon Stephens BSc (Hons.) Psych is a senior accredited and registered member of the British Association of Counselling and Psychotherapists. He has been a qualified and accredited member since 2009. He is a member of the British Physiological Society.
Simon's work is integrative – he has in interest in coaching, abstinence-based addiction treatment methodology, counselling Humanistic, CBT and psychodynamic) and, where required, solution focussed counselling
Simon works with people mainly in the UK – albeit he has a significant caseload commitment with those living abroad.
Clients
Many of Simon's clients have issues with Drugs and Alcohol, though there are also many with Process Addictions such as Gambling, Sex and Love, Pornography, Shoplifting, Internet, and many other issues.
Simon enjoys working with people who may find it difficult to access mainstream services, including clients who need guaranteed privacy and confidentiality: e.g. Professionals and "The Great and the Good" and the socially and geographically isolated, the housebound and clients with limited mobility. Much of his work falls under the heading of "well-being" issues.
He works with a significant number of clients who have employment related problems and he has a great deal of experience assisting those people who may be unable to work and welcome solution focus counselling.
Media
Simon is a regular contributor to the Addictions UK Blog and has recorded radio interviews and videos which may be seen on the Addictions UK YouTube Channel.
Consultancy
Simon supports various Charitable and Third Sector Agencies in the North East of England, mostly working within the Addictions Sector. He also advises a Grant Making Trust.
Directorships
Simon is a Founding Director and Head of Case Work with Addictions UK – the leading provider of Home-based Addictions Treatment in the United Kingdom and Republic of Ireland.
Simon is an advisor of Addictions India and he has facilitated training programmes with Therapists, Medical Doctors and Health Professionals in Southern India.
He is a founder member of Counselling North – a specialist group of Counsellors and Therapists working in the North of England.
Methodology
Simon has a great interest in Humanistic CBT and Psychodynamic Counselling. He recognises the value of Recovery Counselling, having been abstinent from Drugs and Alcohol for over 16 years. He is very experienced at understanding the important links between the medical model, spiritual / wellbeing counselling, and mental health.
Addictions North East may be able to offer you assistance.